Back to the Index page
Searching for Ring Ouzels, Rosedale May 17th 2008
Seven members braved the early rain and mist to walk to the head of Rosedale. Near the car park we flushed a small flock of 6 Golden Plover. There was some speculation that they would have been northern birds moving through; however having looked at them on the ground and closer they seemed to be all females or possibly juvenile birds from last year with little or no markings.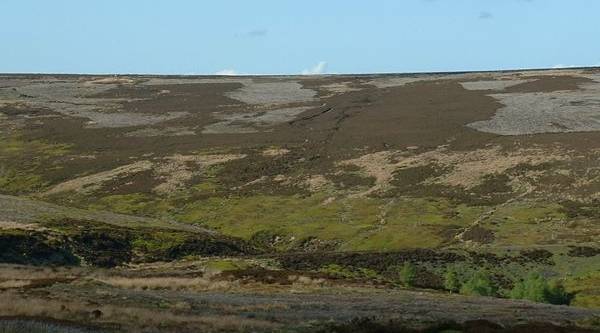 View of upper Rosedale where ouzels and chats were seen
Along the track we had views of a pair of Stonechats carrying food and dropping down to a possible nest. As usual we heard and saw Meadow Pipits, Curlew, Red Grouse, Black-headed Gulls, Carrion Crows, Lapwing and Wood Pigeon with a Snipe creaking in the distance. At the head of the valley we heard Willow Warbler and Robin and were looking at some Whinchat and Stonechat when we found a pair of Ring Ouzels. They appeared to be going in to a bank and we presumed a nest. However after they flew away we went down to investigate but no nest was found. At this point we returned to the cars observing a fine male Kestrel and hearing a Chaffinch. We also observed several Red-legged Partridge.
On the whole a cold morning but we saw all that we expected to see on a moorland walk except Merlin.
[Ed: for more information on Ring Ouzels in Rosedale see Hutchinson & Fairbrother's report.]
---
© Ryedale Natural History Society 2008; photo © Tom Denney 2008