Back to the Home page
Ring Ouzels in 2009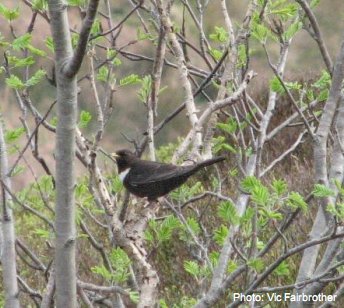 [Ed Ken Hutchinson has also kindly allowed us to offer the 2009 report on Ring Ouzels in Rosedale and other parts of the North York Moors, written together with Victor Fairbrother. The report can be downloaded as a PDF of approx 760Kb.]
The report refers to recordings of ouzel songs, and sonograms derived from them. The picture below is a copy of the sonogram on p.15 of the report, and if you click on the link below you should hear the song.

...and the song this represents can be heard as an MP3 by clicking here
or using the player below.