Back to the Home page
Nosterfield NR, Lingham Lake and Nosterfield Quarry
14th September 2013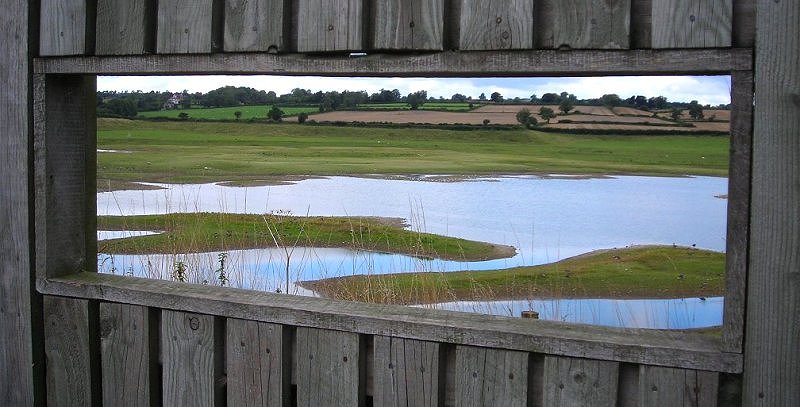 Five members were met at Nosterfield Nature Reserve by the warden Steve Worwood, who explained how the reserve was formed from a gravel extraction site (glacial deposits overlying magnesian limestone). There are only three trustees who manage the site and are responsible for attaining funding and managing the reserve which is now in a High Level Management Scheme with Natural England. Water levels can fluctuate and on Saturday the lower levels meant there were pools and small islands. Immediately Steve pointed out a Temminck's Stint a scarce passage migrant wader usually seen in the spring. Two very obliging Buzzards flew low over our heads. There was an array of Gulls, Ducks, Geese, Waders including Dunlin, Bar-tailed Godwits, Ringed Plover, Corvids, Starlings, Pied Wagtails and Linnets.


We moved on the next hide which did not produce much in the way of birds Grey Heron being the most noticeable but Steve explained how the scrapes were formed and the excavated land used to build the small embankment between both hides. We walked back to the car park and then on to the North Hide. Along the way we encountered several species of Dragonfly, including a superb male Southern Hawker, and butterflies: the star of the show was a beautiful Brimstone.

At the hide we saw Green Sandpiper with good views of Gadwall and a rather soggy Stock Dove emerging from a vigorous bathing session. The path to this hide has dry, gravelly banks with plenty of limestone, so the botany is varied and interesting.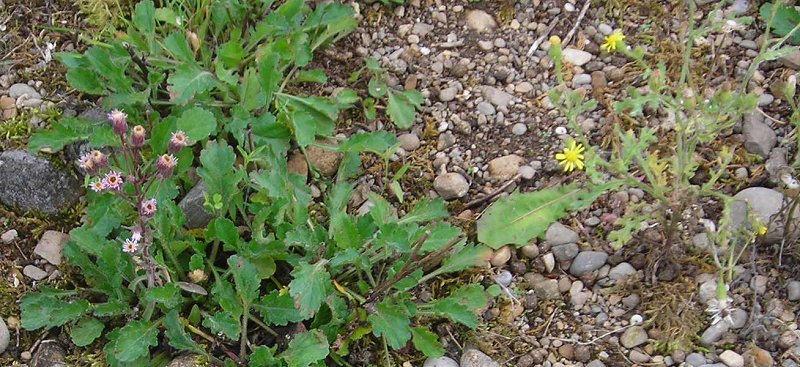 Many of the plants were in seed, including numerous cowslips, but still in bloom we noticed common centaury, blue fleabane, sticky groundsel, common ragwort, field scabious, common centaury, hypericum, red clover and common knapweed (hardheads) amongst others. Several were somewhat stunted, at least in part because of heavy grazing by rabbits, which was also evident in the form of some of the gorse bushes on the roadside edge of the path. There were numerous blackberries along this section too, and plenty of hips, haws, rosehips and sloes in the hedge backing onto the road at the reserve's margin. We also saw spangle galls on the leaves of some of the oaks, later identified as common and silk button spangle galls made by native gall wasps Neuroterus quercusbaccarun and N. numismalis. The wetter areas around the ponds had an expanse of of Golden Dock – not perhaps the most prepossessing plant, but unusual and interesting. We headed back to the car park, collected our lunches, and then went in to the hide for a short rest.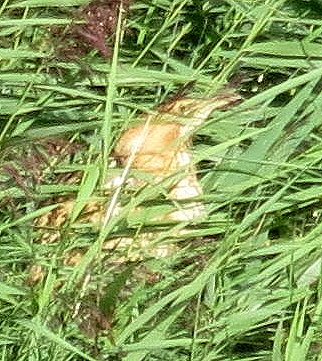 After lunch we went to Lingham Lake to see if we were able to catch up with the Little Stints but alas they could not be found amongst the multitude of Lapwings and Golden Plover. Our walk took us to Nosterfield Quarry where we saw Red-crested Pochard and further on Bittern. This was spotted by Nick and good views were briefly seen before it moved in to the reeds. However we were able to get good views of its head at least in amongst the reeds where it preened and June managed a decent photograph. Overall six enjoyable hours. After the thrill of the bittern we thanked Jim for a great day out despite some dark clouds in the afternoon, and headed back to Ryedale. What a pity only a handful of members were able to make it.
Species seen
We had a grand total of 57 bird species:
Temminck's Stint (interestingly one was at Lingham on 7th October 2009 with three Little Stints), Common Buzzard, Kestrel, Canada Goose, Greylag Goose, Starling, Little Grebe, Great Crested Grebe, Lapwing, Curlew, Common Sandpiper, Ringed Plover, Ruff, Golden Plover, Green Sandpiper, Redshank, Linnet, Snipe, Black-headed Gull, Herring Gull, Great Black-backed Gull, Lesser Black-backed Gull, Dunlin, Black-tailed Godwit, Swallow, House Martin, Sand Martin, Pied Wagtail, Grey Heron, Tufted Duck, Mallard, Teal, Gadwall, Wigeon, Pochard, Red-crested Pochard, Teal, Jackdaw, Rook, Carrion Crow, Mute Swan, Coot, Moorhen, Chiffchaff, Blackcap, Blackbird, Song Thrush, Greenfinch, Stock Dove, Collared Dove, Woodpigeon, Robin, Blue Tit, Cormorant, Wren, Magpie, Bittern.
Butterflies:
Brimstone, Small Copper, Large White, Small White, Small Tortoiseshell, Speckled Wood.
Dragonflies:
Common Darter, Southern Hawker and Migrant Hawker.
Galls:
Common and silk button spangle galls on oak, made by native gall wasps Neuroterus quercusbaccarun and N. numismalis.
---
| | |
| --- | --- |
| © Ryedale Natural History Society 2013, Photos © Ryedale Natural History Society, Gill Smith, Keith Gittens, Nick Fraser, Jim Pewtress & June Baker 2013 | Back to the Home page |