Back to the Home page
Dawn Chorus, Sutton Bank
3rd May 2013
Six members assembled  at Sutton Bank on a clear and cold morning.
Our first walk took us to the reasonably new footpath through a cleared area with plenty of regeneration.  Here we saw Linnet, Great Tit, Siskin, Willow Warbler and Song Thrush. On our way to the path down to Garbutt Wood we had good views of singing Garden Warbler and Blackcap. In Garbutt Wood we heard at least three Redstarts with good views of two of them. Blackcaps, Coal Tit, Great Tit, Blue Tit, Wren, Chiffchaff, Chaffinch, Blackbird were all heard or seen with Coot, Mallard and Tufted Duck on Lake Gormire. Jackdaws were seen carrying nesting material to their nests in the escarpment and the usual Woodpigeon.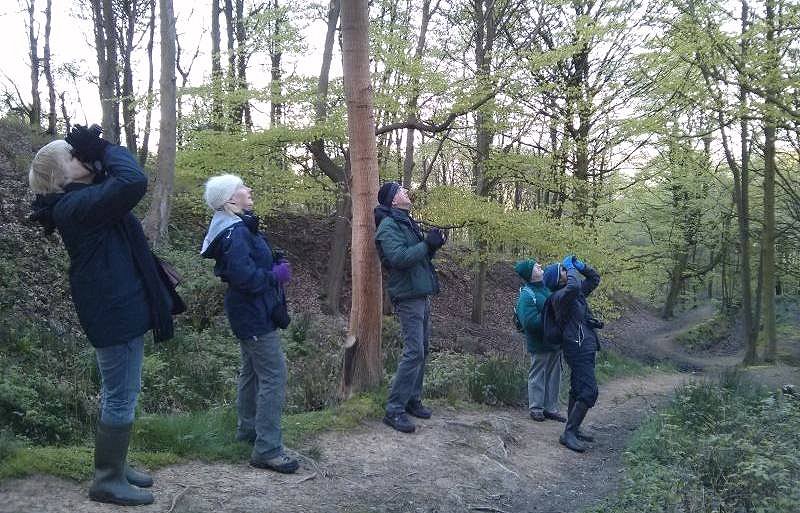 A pellet found on a boulder was from a Jackdaw and contained the remains of beetles and vegetation. After a steep climb back to the escarpment we had excellent views of a male Redstart.
On the way back along the escarpment good views of a Whitethroat singing and at the car park Bullfinch and Swallow. The morning was rounded off with cake, courtesy of Mags.
It was nice to be able to actually see the birds singing rather than just listening.
Two of us then went on to see the Peregrines on the escarpment and both birds were present with the female sat on the nest.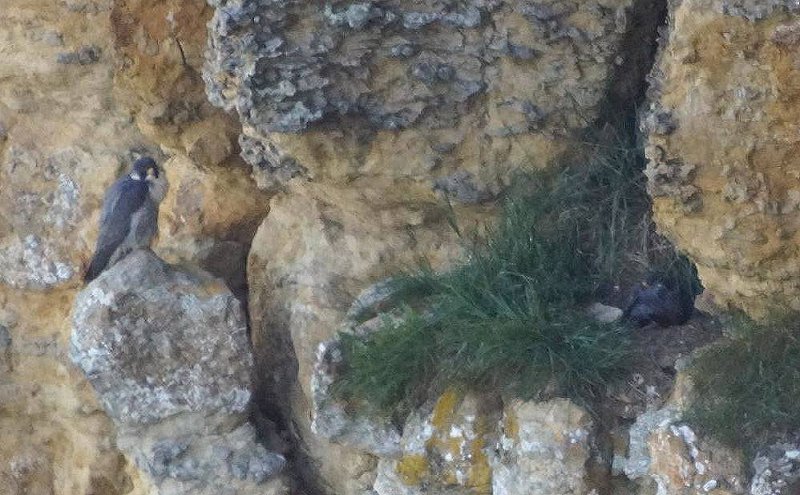 ---
© Ryedale Natural History Society 2014, Photos © Ryedale Natural History Society and Jim Pewtress 2014
Back to the Home page